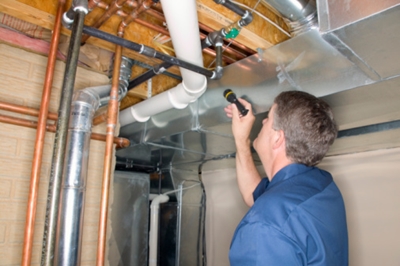 MA Flat Fee MLS Seller and inspection.
When you list your home as a MA flat fee MLS seller, it is a smart idea to add the following to the flat fee MLS listing under disclosures: 'this home is in great shape, but due to time constraints the home is being sold as is.' This usually prevents prospective buyers from creating a long list of issues they want addressed after the home inspector writes their report about your MA flat fee listing.
Keep in mind the home inspector isn't hired to tell the prospective buyer how amazing your MA flat fee MLS listing is, they are hired to tell the prospective buyer everything that isn't so great about the home that is being purchased.  By adding the following Disclosure "this home is in great shape, but due to time constraints the home is being sold as is.' to your MA flat fee MLS listing it will curb the prospective buyers from thinking they will get a few more dollars off the deal if the home inspector points out a few items.  Not only do I tell sellers to add this disclosure, I tell every seller to tidy up the obvious.
A few items that are obvious can be anything from…
Clean up the area where the heating system is. Look up your service records and have this information near the system so the inspector can see.  Usually the HVAC technician adds a dated service tag to the unit.
Trim back any bushes near your home.
Make sure your gutters are pitched out and are draining away from your home.
If you have bi-annual insect and rodent service, hide any traps.
Window handles, door locks etc…
Generally speaking, a buyer's home inspection is writing up a list of items.  Once the receive the report, the buyer will pick the issues. Sometimes these lists are long and over-the-top. A smart buyer will pick a couple items while others will make a huge punch list.  Good luck with them and refer back to your disclosure about.
When I do a full service listing l work with the seller to address the issues that I believe will come up. I am hardly wrong and know how to handle and prevent items from coming up. If and when they do come up, I know how to tackle them. I will teach you. If you have any questions about doing a MA flat fee MLS listing, let me know.  MLS entry-only doesn't mean we don't provide great service because we do from start to finish.