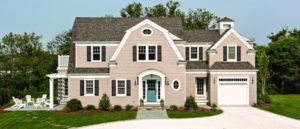 Here we will discuss what a MLS Entry Only listing is and how we provide value when working with our MLS Entry Only / Flat Fee MLS sellers.
For example, if the property is listed as an MLS Entry Only listing on the Massachusetts MLS service, MLSPIN the Rules & Regulations, Sec 1.0 (b) Note 2 defines an MLS Entry Only listing in the following manner:
A Listing Broker, by a key, code or symbol as specified by the Service, shall clearly designate on the Property Data Form if the Listing is an Entry-Only Listing. Use of the Entry-Only Listing designation serves only to distinguish the Listing from other Listings with respect to which the Listing Broker will provide services that are additional to those provided in an Entry-Only Listing, regardless of whether the Listing Agreement for that Listing is an Exclusive Agency, Exclusive Right to Sell or other type of exclusive Listing Agreement.
How we are fanatical about customer service.
Our MLS Entry Only listing service is available 7 days a week. If you email, expect a response the same day regardless of time. If you reach out to us about using our MLS Entry Only listing service Saturday night, we have been known to respond Saturday night. We are connected no matter what time you contact us. We are available by phone or email.  If you leave a message we will get right back to you. If you need to make a change, we do everything same day.  Speed is everything when marketing real estate. Next day just doesn't cut it. You deal directly with the broker of company and or the assisting licensed staff.
We do not steal your leads.
We hear about it all the time.  An agency does MLS Entry Only / Flat Fee MLS listings and when a buyer comes along who is calling about your listing, they steal the lead by saying have you seen [enter property in same price range as your home with similar features].  We never do this because we are ethical, most are not.  I am not saying this is done all the time, but it happens from time to time and its just not worth risking.  Will you ever know if the agent snagged a lead? Maybe but we would never.  We even outline everything in our flat fee MLS agreement package.
We have no BS fees when you do an MLS Entry Only listing.
Our MLS Entry Only listing service is truly a flat fee MLS service without a catch.  We do not charge extra to make changes to your listing. Here's what we do free of charge when you use us for your MLS Entry Only listing.
Listed until sold and if it doesn't sell within first 12 months, free renewal.
Free color MLS listing flyer to give out to prospective buyers. We send this in .pdf format.
Free State specific forms, agreements and disclosures.
Upload 30 photos, the maximum allowed on MLSPIN, Massachusetts largest MLS platform.
Unlimited price changes. Done the same day.
Unlimited listing edits. Done the same day.
Unlimited Open House announcements on MLS and all partner sites that display Open House dates and times.
Free listing on all the major real estate search sites including but not limited to Zillow, Trulia, Realtor.com, Boston.com, Redfin.com, Coldwellbanker.com, Century21.com, REMAX.com etc.  When we say every, we mean every.  There are thousands of sites. Check out our partner page. We are only able to list some because the list is never-ending.