---
Quality Customizable Signs.  $30 (Free Priority Shipping).
---
We know perception matters. In order to bring your property to the next level, we are extending the Hillman brand to all our sellers.  Our newly designed customizable for sale signs offer a fresh attention grabbing look. Each sign is made right here in New England. Our partner prints on highest quality materials and utilizes the most advanced printing equipment available. The signs are double sided; corrugated plastic; coated with polyurethane to ensure weather resistance.  All signs come with a galvanized steel lawn stake. Just grab a sharpie marker and add your phone number.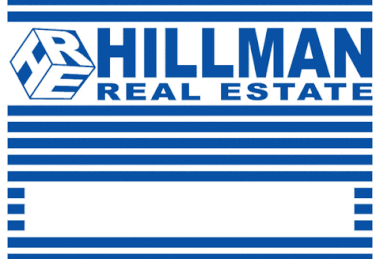 Per the rules of MLS you may not use any sign that says: FSBO, FOR SALE BY OWNER, BY OWNER or any sign that will confuse consumers. Once your home is listed on MLS, it is no longer considered selling "by owner."  Also, as stated in MLSPIN SECTION 4.0 "FOR SALE" SIGNS: Only the "For Sale" signs of the Listing Broker may be placed on a Listed Property. Learn more about using signage.
Add listing to a second category.  $175.00
---
This is for sellers who have either a detached condo or an attached single family home. We create a 2nd listing (2 MLS #'s) so your property shows up under the Condo & Single Family Categories. This add-on allows you to hit a larger demographic. If you order this add-on product, and we don't feel this strategy will be beneficial, we will void the transaction. We believe in having a sound strategy. 
Rental Listing: $225
---
We can list your property under the MLS Rental Category.  It works the same as our flat fee for sale listings.  When doing a rental listing be careful about your 'requirements.' More specifically, it might be more difficult to find a tenant if you require the tenant to pay first month, last month, security deposit at the time of lease signing.  Please educate yourself on the Federal Fair Housing Laws. You should know what you can and cannot say to prospective tenants.