Can I add my contact info to the listing sheet?
NO. MLS strictly prohibits seller/owner contact information to be displayed on their sites. However, our office information is clearly displayed for all interested Buyers and Agents. If someone calls us we will tell them to contact you directly by providing them with your contact information. On the MLS listing sheet we always add additional instructions for Real Estate Brokers so they can contact you directly. Agents will see your name and phone number.
Can I see your MLS listings?
We can show you a few examples.  Check this link to see what a full spec active MLS listing looks like on MLSPIN, Massachusetts primary MLS.  Our listings go under agreement fast. We have many under agreement/pending listings.  Third party partner sites like zillow.com, realtor.com, trulia.com etc. display listings differently. In addition to these real estate related search sites, brokerage franchises sites like Coldwell Banker, Century 21, Keller Williams etc. display our listings as well. Please keep in mind that seller contact info is not shown on public listing sheets. When matching prospective properties to their buyer clients, real estate agents view broker listing sheets. Broker listing sheets will show your contact information and the commission amount being offered to them should they procure a deal.
Do buyer agents blacklist your flat fee listings?
Absolutely not.  We have a great reputation. If an agent has a buyer who is interested they will schedule a showing without delay. Most agents don't even know your listing is a limited service listing. Our flat fee listing service is great for real estate as we are adding inventory to the marketplace that might not be available otherwise. Without us, the marketplace would have a lot fewer homes for sale. We also educate our sellers so they know what they are doing. This makes an agents job easier.
What are the MLS rules on for sale signs?
The rules governing the use of for sale signs are fairly straight forward.  You may not plant a sign that says For Sale By Owner, FSBO or By Owner.  Technically once a home is activated on MLS your home is no longer classified as a For Sale By Owner.  Your listing is marketed under our real estate brokerage name.  Furthermore, if a consumer viewed your home via MLS or partner site, then drove by your property to check out the exterior and neighborhood, a For Sale By Owner sign would most likely confuse them.  Likewise, if an agent scheduled a showing and saw a For Sale By Owner sign when pulling up to your property it could throw them off.  Since perception is extremely important when marketing real estate we have customizable signage for sale.  All signs are high quality double sided corrugated plastic. Just add your phone number and plant it curb-side.  Each sign comes with a galvanized steel 'H' lawn stake, 3″ numeric stencils, and a jumbo blue marker.  Priority Shipping ($7.20) is included for $40.00.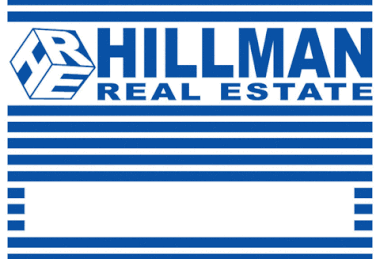 → Get the process started by heading over to our Agreement Wizard to create, sign and execute the listing agreement online.
Do I have to pay a commission if my buyer is not working with an agent?
If a buyer comes to your home, without the representation of a Buyer's Agent, you will not be obligated to pay a commission on the sale. Just be sure to ask each buyer if they are working with an agent. We will provide you with sign-in sheets so you can keep track of who is represented and who is not.
How do I know if this service is for me?
While, it's true that this service is not for everyone, it does work for most. We only recommend this service to those who are serious about selling their property because we guarantee it will sell if you use our flat fee MLS listing service. If you're the type of person who doesn't mind interacting with people and gets excited about saving thousands of dollars then we promise this service is for you.
We are more than happy to help you sell our full service program, or we can refer you out to another Brokerage. We do whatever is best for you. We care.
How does your service differ from other services?
We are obsessive about providing amazing customer service. Your property is listed under Hillman Real Estate, not a whacky online service name. Our name is well respected. Since we are a referral based company, we understand that in order for you to recommend your friends, family and co-workers, we must work hard to gain your trust.  We always go the extra mile to make sure you are happy. Unlike other services, we are located in Massachusetts and available 7 days per week by phone and email.
How long does it take to get a property listed on MLS?
We do everything same day unless you specify a certain activation date. We have a streamlined process to get the property listed and marketed.
How long will my property be on MLS and partner sites?
Your property will be active on MLSPIN (MA) until your home is sold. If listing in NH, your home will be on the market for 365 days.   You may also cancel anytime without restrictions. We have here to help. Our contract is for one year because you never know how long it will take to sell. Sometimes deals come together then slowly fall apart. Three months becomes six months fast. If not sold within this time frame your listing will be renewed as many times as it takes at no additional charge as long as you let us know before the 365th day we will renew for free. We have no control over bonus sites, they usually keep your listing active until under agreement. Please check your listing agreement as this may change. 
Why do you offer this service it seems too good to be true?
The simple answer is that we want to help and we don't care with the industry norm is. We realize that not everyone wants to pay a full commission to sell their home. We do a lot of limited service listings and we do more than enough full service listings. Our focus is to work hard for you and anyone you refer to us.
Why should I use this service when I can sell on a FSBO site?
Getting your listing onto MLS is critical. It's really the only way to get your home sold fast and for the best price. Our Flat Fee MLS service provides far greater exposure than traditional For Sale By Owner marketing efforts. There's no comparison. We get your home all all the most popular websites. You need exposure and we get it for you. We do not list and forget you. We also help you from start to finish. If you want to use a FSBO site in addition to our service, you may do so but we rather not see you waste money. FSBO sites come to us to get their seller's onto MLS.
Will buyer agents show my home if I use this service?
Absolutely. Agents will be more than thrilled to show your home to prospective buyers. They will not treat you any differently than any other seller. The real estate community does not shun our service because our listings add inventory to the marketplace and Hillman Real Estate is well respected through the industry. Not all companies are well respected like Hillman Real Estate. We do not just list your property and leave you. We are involved from start to finish. Agents know that are sellers are well informed because we educate them along the way. We are different – very different.
It is a misconception that an agent will "black ball" an MLS Entry Only listing?
This is a huge misconception. There's absolutely no supporting data to this claim. In fact, the data supports that limited service listings help the marketplace by adding inventory that might not be available otherwise. Agents just want to help their customers buy properties. The more inventory – the better.  If a buyer likes the house, the agent they hired must show it. If they don't they will most likely lose them as a client. Our service adds to the housing market inventory which is a good thing.
→ Get the process started by heading over to our Agreement Wizard to create, sign and execute the listing agreement online.
Will my listing look the same as those who are listed in MLS paying a full commission?
Yes. There is no visual difference whatsoever. For the most part, even real estate agents who use MLS daily can't tell the difference. Every listing in MLS is standardized. We put extra effort into each listing to make it shine. We will make sure your listing stands out. Your home is listed under Hillman Real Estate so not even your neighbors will know you listed for a flat fee. We know what works. Perception matters.
→ Get the process started by heading over to our Agreement Wizard to create, sign and execute the listing agreement online.
How to do a showing?
Print off a copy of our Showing Sign-in Sheet.  Politely ask people to sign in. We will tell you how to ask so you don't get scribble in return.  Our form is professionally crafted so you get the information you need from the prospective buyer.  When used correctly, it becomes a great follow-up tool. When showing your home to a prospective buyer the first mistake sellers often make is hovering over a buyer.  This makes buyers uncomfortable. Back off and let them walk around freely.  If the buyer visits with an agent, let them go off with their agent.  They will circle back with questions.  If you have emotional ties to your home keep them to yourself. Buyers just want to get through the showing without your personal stories.
I'm selling, why do I need your Easy Offer Wizard tool?
Technology has made searching and viewing real estate easy, but making an Offer is a lot more challenging for the average home buyer.  Making an offer can be a daunting task if the Buyer doesn't have an Agent.  To make it easier we created an online tool to make the process of creating and submitting offers dead simple. We call it the Easy Offer Wizard. It is currently only for Massachusetts and the offer form is based on the GBREB offer form, which is the most widely used offer form in the state.
We developed our Easy Offer Wizard for our flat fee sellers.  When a buyer comes to your home for a showing, just give them a listing sheet along with an offer instruction sheet. We provide both documents. The offer instruction document will give them a web link so they can create and submit a fully compliant Offer to Purchase with all the Contingencies one would expect when offering to buy a home in Massachusetts.
It's free and a great way to get those prospective buyers over that offer-making hurdle.
→ Get the process started by heading over to our Agreement Wizard to create, sign and execute the listing agreement online.
How many photos can I add to my MLS listing?
Photos are extremely important.  Landscape mode, as opposed to Portrait photos, look best on MLS and real estate partner sites.  Please note the number of allowable photos is subject to change.
Massachusetts (MLSPIN) 
Photo Allowance: up to 30 photos per listing.
Photo File Size: n/a
New Hampshire (NEREN)
Photo Allowance: up to 40 photos per listing.
Photo File Size: maximum resolution is 1280 x 960. If a photo is under the 125K limit but has a resolution of image size larger than 1280 x 960, compression will occur. If a photo is over 125K in file size, the image will be compressed to 125K. Note: this could result in a reduction in quality. For users who upload photos larger than the 125K limit, it is recommended that the images do not exceed 20MB in file size.
→ Get the process started by heading over to our Agreement Wizard to create, sign and execute the listing agreement online.
How much does your service cost?
Massachusetts:  $325.
New Hampshire:  $350.
→ Get the process started by heading over to our Agreement Wizard to create, sign and execute the listing agreement online.